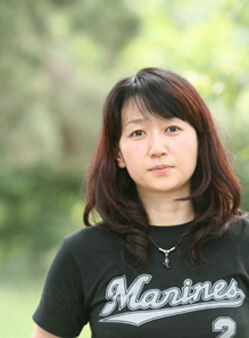 Michiko Naruke is a Japanese video game composer, well-known for her work in the Wild Arms series.
She has made a number of songs for Media.Vision's Wild ARMs series. Occasionally, the main theme and ending theme of the Wild ARMs songs will contain lyrics, formerly being sang by Machiko Watanabe and Kaori Asoh. Most recently, for the tenth anniversary, a new vocalist has been introduced, Nana Mizuki. Her compositions in the Wild ARMs series include her signature whistling parts, whistled by Naoki Takao. Naruke has composed more than 400 songs for the Wild ARMs series. However, during the development of Wild ARMs: The 4th Detonator, Naruke fell ill, marking the first time in the Wild ARMs series that she did not compose the entire soundtrack.
The music for Wild Arms 5, the only video game title where Naruke did not contribute, was provided by Masato Kouda along with series newcomer Noriyasu Agematsu.